PMS offers the most advanced gel treatment for cockroaches and ants. This treatment is safe, quick, and effective. You don't need to empty the cabinets and drawers and you don't even need to leave the house post the treatment. Our trained technicians apply an odorless gel at sensitive areas like kitchen cabinets, drawers, cracks, hiding places, and kitchen appliances. The Gel has an edible product especially attractive to cockroaches and has a cascading effect on them. Once the cockroaches eat the gel they also contaminate other cockroaches thus producing a cascading effect throughout the cockroach populace. This leads to quick eradication. About 80% of cockroaches die in about one week. The remaining cockroaches are effectively controlled within three weeks. It takes about 30 minutes to treat 750 sq. ft. flat.
Cockroaches are insects of the order Blattodea, which also includes termites. About 30 cockroach species out of 4,600 are associated with human habitats. About four species are well known as pests. The Blattodea includes some thirty species of cockroaches associated with humans; these species are atypical of the thousands of species in the order. They feed on human and pet food and leave an offensive odor. They can passively transport pathogenic microbes on their body surfaces, particularly in environments such as hospitals. Cockroaches are linked with allergic reactions in humans. One of the proteins that trigger allergic reactions is tropomyosin. These allergens are also linked with asthma. Cockroaches can live for a few days up to a month without food, so just because no cockroaches are visible in a home does not mean they are not there. Approximately 20-48% of homes with no visible sign of cockroaches have detectable cockroach allergens in dust.
American cockroaches are often found in sewers and basements, particularly around pipes and drains.

The German cockroach is by far the most important and usually the most common of the cockroaches.
Oriental cockroaches are often found in sewers and enter structures through drains.

Brown-Banded cockroaches are often found in upper cabinets or in rooms other than the kitchens or bathrooms.
3 QUATERLY services in A year FOR RESIDENTIAL PREMISES
12 services in Commercial premises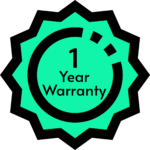 1 year warranty in residential premises
It takes approximately 45 minutes to treat 2BHK Flat and 1 hour to treat 1000 sq. ft. Commercial premises.
Best Service, Best Rates and probably the Best Technicians possible to provide Pest Control. Impressed with their work and I made it a point to write in a review so that people can choose the very best for Pest Management Solutions.
Best service, totally up to the mark. They take their mission statement very seriously I must say and have sound knowledge in providing pest control solutions. An array of services for different pest problems and you can stay rest assured that'll deliver on their promise.
Excellent service and efficient staff have ensured that my office became pest free and I became stress free. These guys are amazing and I urge people to try them out and be as impressed with them as I am.